Treatment time: 8:00-16:30 every day
Our hospital implements a year-round system. Considering the menstrual cycle of patients, it's convenient for patients to come to the hospital.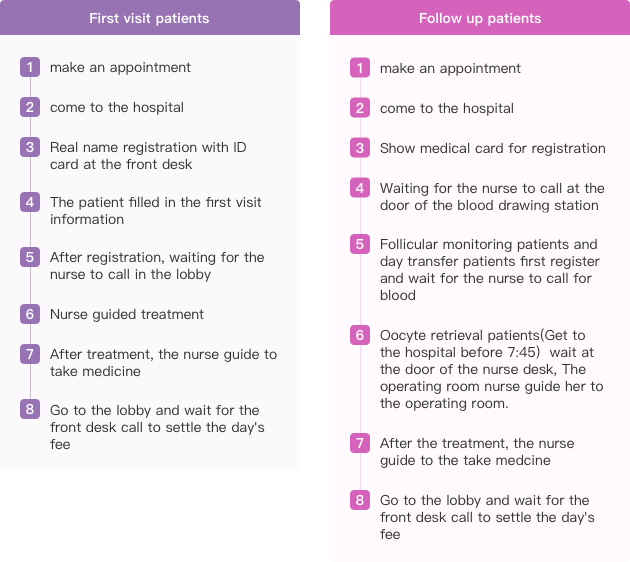 charge
Our hospital adopts the system of first seeing and then settling accounts. After finishing all the diagnosis and treatment of the day, the expenses of the day are settled at the front desk.
Click to view ↓
Initial diagnosis process(Updated on October 10, 2021)
Egg collection process(Updated on October 16, 2021)
Migration day process(Updated on October 22, 2021)